How to Upgrade DAC-Z6 Firmware?
---
Preparations:
1. Firmware download
2. FAT32 USB stick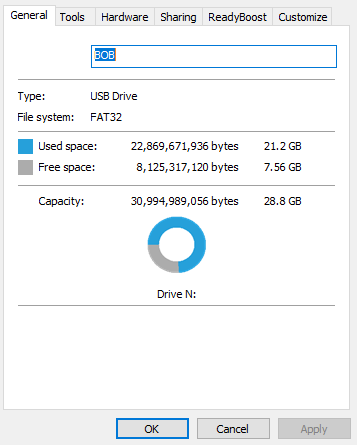 Where to download the firmware:
https://www.eversolo.com/Support/downloadList/target/DRfy4aRwwsRKKmVViAFMcQ%3D%3D.html
Copy the firmware to the ROOT directory of FAT32 USB stick.
1. Insert USB stick into the USB port on the rear panel, then access into "Settings".



2. Move the cursor to "About".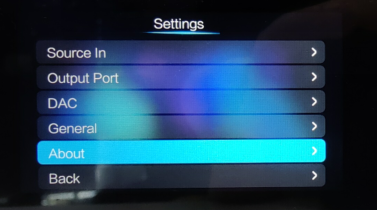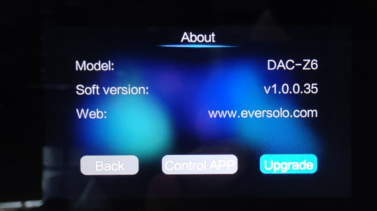 3. Move the cursor to "Upgrade" and start firmware upgrade.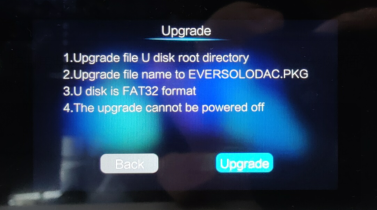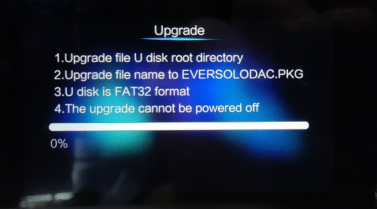 4. After the progress bar reaches 100%, restart the device to finish firmware upgrade.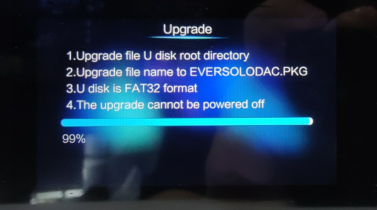 5. You will see the newest firmware version when re-entering into "About" interface.